Festivals, Mobility, Scenes: UK Bass Culture and the case of Outlook Festival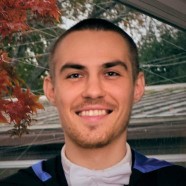 Since at least the 1980s, ravers from London have travelled abroad to hear bass-heavy dance music, temporarily occupying popular summer destinations from Spain to Cyprus and beyond. This interdisciplinary paper explores the topic of musical mobility in the context of Outlook Festival, Croatia: an international bass music event (established in 2008) that celebrates sound system culture and has strong ties to London, particularly the city's 'bass music' genres including dub, drum 'n' bass, dubstep, grime, and garage. The primary argument is that Outlook represents a valuable opportunity for understanding how different scenes in UK bass culture become mobile and are constituted at different scales, outside of their usual urban venues of the city street, home studio, or nightclub. I begin by outlining how the turn towards 'mobilities' in the humanities has developed within musicology and popular music studies in recent decades, and highlight the need for caution around claims for a 'new dawn' or 'post-global era' in contemporary musical culture (Krüger & Trandafoiu 2014). I then draw on research relating to popular music, festivals, and mobility—particularly work on the 'psychedelic diaspora' of Goa trance music (St John 2013) —to contextualise the different kinds of mobility at play at Outlook Festival. A preliminary analysis is presented around the conceptualisation of music festivals as scenes (Mall 2020; Dowd et al. 2004) and how different social and musical strategies are employed by Outlook to foster a sense of imagined community and translocality via the global 'Outlook Family'. Finally, I conclude by touching on covid-19's impact on global human mobility and the festival industry, and consider the challenges facing Outlook Festival in the near future.
Biography
Ivan Mouraviev is a PhD student at the University of Bristol working on affect & mobility in UK bass culture, supervised by Dr Justin Williams and Dr Florian Scheding. In 2019 he was awarded an MPhil in Music Studies at the University of Cambridge, having completed earlier undergraduate studies at the University of Auckland in his home country of New Zealand. Ivan has presented and/or published research on topics such as global hip-hop and video game music, and is a co-organiser of the (currently postponed) one-day conference Low End Theories: Understanding Bass Music & Culture.